Overview
A true companion makes your journey hassle free. Just like IDBI Bank's World/ Global Currency Card. It allows you to travel abroad without worrying about carrying Cash, Credit Card or Travellers Cheque. It not only makes your journey more enjoyable but safe too. After all, every journey should be a memorable one.
The WCC / GCC are prepaid foreign currency cards that provide you the convenience of making purchases and withdrawing cash while travelling almost anywhere abroad. The WCC is available in eight currencies, i.e., AED, AUD, CAD, EURO, JPY, GBP, SGD, USD. The GCC is available in USD currency.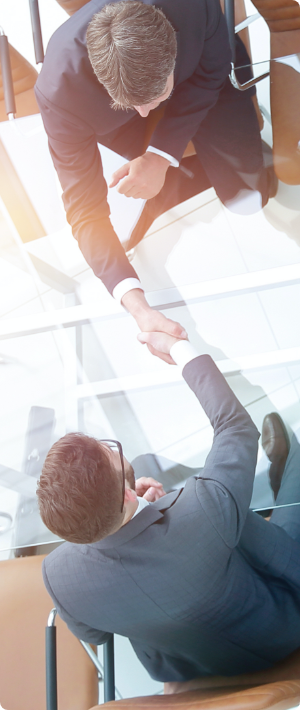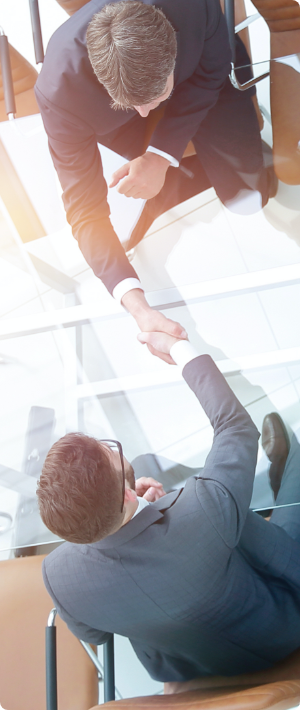 IDBI Bank World / Global Currency Card Advantages
Does away with the inconvenience of carrying travellers cheques
Is much more safer than carrying foreign currency and
Is more economical than credit cards
IDBI Bank World / Global Currency Card Features and Benefits
IDBI Bank World / Global Currency Card packed with features and special privileges, the Card offers great deals on
Air Tickets
Holiday packages
Also offers a comprehensive insurance package to take care of all your travel needs
The IDBI Bank WCC / GCC allows you to make purchases and withdraw cash in the local currency all over the world.
And it's very easy to buy. The card can be bought over-the-counter just by providing a copy of your air ticket, valid Visa, valid passport, A2 form (irrespective of amount) and your PAN number.
The WCC / GCC come to you packed with powerful features that you won't get with a travellers cheque or credit card.
More convenient than Travelers Cheques.
Wider acceptances
While Travellers Cheques are accepted only at select locations for purchases or encashment, the WCC / GCC is accepted virtually everywhere across the world at over 29 million merchant establishments that accepts Visa Debit and Credit Cards & MasterCard Debit and Credit Cards. Moreover, WCC / GCC can also be used to withdraw cash in the local currency wherever you are at over 1.8 million Visa/PLUS ATMs & MasterCard/ Maestro/ Cirrus ATMs worldwide.
Spend only what you need
With Travellers Cheques the entire amount on each cheque needs to be encashed in full, each time you shop. While, with the WCC / GCC you only spend what you need so you don't carry any extra cash.
Convenient to encash
Travellers Cheques have a cumbersome encashment process; you need to look up local bank opening times, holidays, carry additional identification with you. The WCC / GCC can be encashed easily at ATMs at any time and provides enhanced security through a four digit ATM PIN to authorize ATM transactions.
Easy to replace
Travellers Cheques have a cumbersome replacement process if lost. In case, you lose your WCC / GCC, all you need to do is call our Phone Banking numbers and a replacement card will be sent to you within 48 hours.
24/7 Customer Service
You can access our Customer Service Centre round the clock, seven days a week. All you need to do is call 0091 - 22 - 66937000 and our customer service agents will be glad to assist you.
Easy to obtain refund
In case of Travellers Cheques, balance encashment is possible only at Money Changers and at select merchant establishments. With the WCC / GCC, balance encashment is very convenient. All you need to do is visit nearest IDBI Bank branch & fill up a simple refund application form. Branch will issue a Pay Order on submission of your refund request. In case of WCC is purchased through Money Changer, please visit to the FFMC for claiming the refund.
Cheaper than Credit Cards
he annual fee on most international credit cards is much higher than the nominal fee on the WCC/ GCC.
In case of credit cards, the rate of exchange depends on the rate applicable the day you transact which may be unfavourable. Whereas, with the WCC / GCC, the rate of exchange is fixed the day you purchase the card.
In case of Credit Cards, if your bill is not paid within the due date then you pay much more in terms of interest payments, which are not applicable to the WCC / GCC.
Basic Travel Quota (BTQ) - For Holidays, Personal visits etc.
USD $10,000 per financial year
Business Travel
USD $25,000 per Trip
Immigration - For people who settle abroad in countries like Canada, New Zealand etc.
USD $100,000 per year
Employment Abroad - For a person who is going to work abroad
USD $100,000 per year
Medical Treatment - For people who are travelling abroad for treatment
USD $100,000 per year
Studies Abroad - For students pursuing studies abroad
USD $100,000 per academic year
How To Apply
Get a World / Global Currency Card in 3 easy steps.
01. Get In Touch
Call on our Phone Banking numbers - Toll Free -
1800-209-4324
1800-22-1070 (24x7 service)
03. Receive a Call Back
Our representative will contact you at the earliest.