Owning a home is one of life's biggest aspirations, at IDBI our home loan solutions are designed to offer you convenience and make the journey to your dream home a pleasant one. Our home loan solutions cater to your home loan requirements in a customized manner and are based on the following traits.
Our expertise & in-depth knowledge of the Industry.
Quality of Service
Transparency
Quick Processing
Power-Packed customized Features to suit your Home Loan requirements.
Special Offer
Pradhan Mantri Awas Yojna
Nil Processing Fees for Inward Balance
Transfer and PMAY Cases
*T&C Apply.
Facility Purpose
Takeover norms from other Banks / Financial Institution
Repayment Track Record for a minimum period of 6 months
The facility of additional funds in the form of Top-Up is available
Top up facility up to 100%
Maximum Loan Tenure
Salaried:

Up to 30 years

Self Employed Professional:

Up to 20 years

Self Employed Non-Professionals:

Up to 20 years
* Subjected to repayment capacity of the individual as assessed by IDBI Bank Ltd.
Maximum Loan Amount
Up to Rs. 30 Lakh
Up to 90% of the property value.
Rs. 30 Lakh to Rs. 75 Lakh
Up to 80% of the property value.
Above Rs. 75 Lakh
Up to 75% of the property value.
In-principle loan approval even the before property is selected.
Extensive Range of Home Loan Products viz. Home Loan, Home Loan Interest Saver, Home Loan -Top up, Home Loan - takeover facility, Home Improvement Loan, Home Extension Loan, Home Loan - Booking Finance, Loan on second Charge/Pari-passu charge and Home Loan-Refinance Facility.
Customized Home Loan Features for Salaried (Including NRI), Self Employed Professional.
Already approved projects for convenience of Home Loan buyers
Flexible Loan Repayment Option viz. Flexible Loan Installment Plan, Step up & Step down repayment facility, Tranche Based EMI.
Broad presence across India with 1800+ Branches and 75 dedicated Loan Processing Centers.
Click here to find the nearest IDBI Branch.
A loan from anywhere to purchase a home anywhere in India.
Most experienced personnel for smooth and easy loan processing.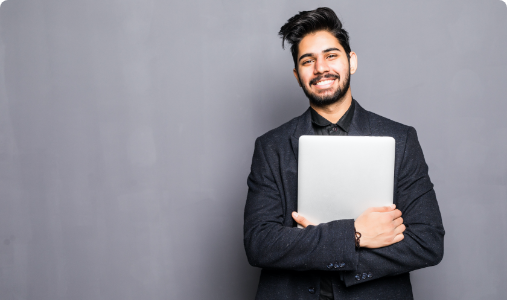 Salaried
(including NRIs / PIOs)
Min age of the applicant:

22 years

Max age of the applicant (At loan Maturity):

70 yrs

or

retirement age

, whichever is earlier (subject to submission of proof for continuity of income)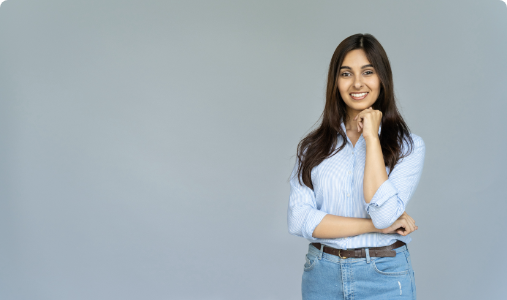 Self Employed Professionals &
Self Employed Non-Professionals
Min age of the applicant:

25 years

Max age of the applicant (At loan Maturity):

65 yrs or retirement age

, whichever is earlier (subject to submission of proof for continuity of income)
Application Form
Application form with photograph
Identity & Address Proof
Identity and Residence Proof
Bank Statement
Latest Salary-slip for last 3 months
Bank Statement
Last 6 months bank statement Processing fee cheque
Repayment Option
The option is available to young executives who are professionally qualified and expected to have regular career growth which will help them take a bigger loan today based on an increase in their future income. The income growth to be considered for this calculation is in the range of 6 to 8% p.a and the same will be a slab of 5 years for a loan of 20 years.
You can choose this facility when your income is going to reduce after a certain period during the loan maturity. The objective of this option is to recover maximum when income are at high level. This leads to 2 EMIs for different periods during the loan maturity. The Facility will help you to take bigger Home Loan by combining parent and children income together. Post retirement of the parent, children will make the payment of residual loan. The EMI in the initial period will be higher than the EMI in the later period.
Customers purchasing an under construction property needs to pay only interest component to the extent of disbursement being availed by the customers based on level of construction and till the property is ready for possession. Accordingly, to facilitate you and to save your interest cost for starting of early EMI, Tranche Based EMI Scheme has been introduced. Under the option you can start your EMI even before property is not ready and is under construction stage.
How To Apply
Get a Home Loan in 3 easy steps.
01. Basic Details
Provide your basic details to help us know you better.
02. Check Eligibility
Determine your eligibility to get a Home Loan.
03. Submit Documents
Documents such as residential proof, income and, employment details.
FAQs
We will assess your loan eligibility based on your age, qualification, income, number of dependents, spouse income, stability and continuity of your occupation, assets, liability base and your savings history and based on the value of the property proposed to be purchased.
Yes. We can extend in-principle sanction based on your repayment capacity. Accordingly based on the loan amount sanctioned, you may search the property. For final sanction, property identified for the purpose should meet our criteria.
IDBI Home Loans have maximum repayment tenure of up to 30 years. Actual tenure of loan is subjected to bank's discretion.